Wholesale Accounts – Assistant Winemaker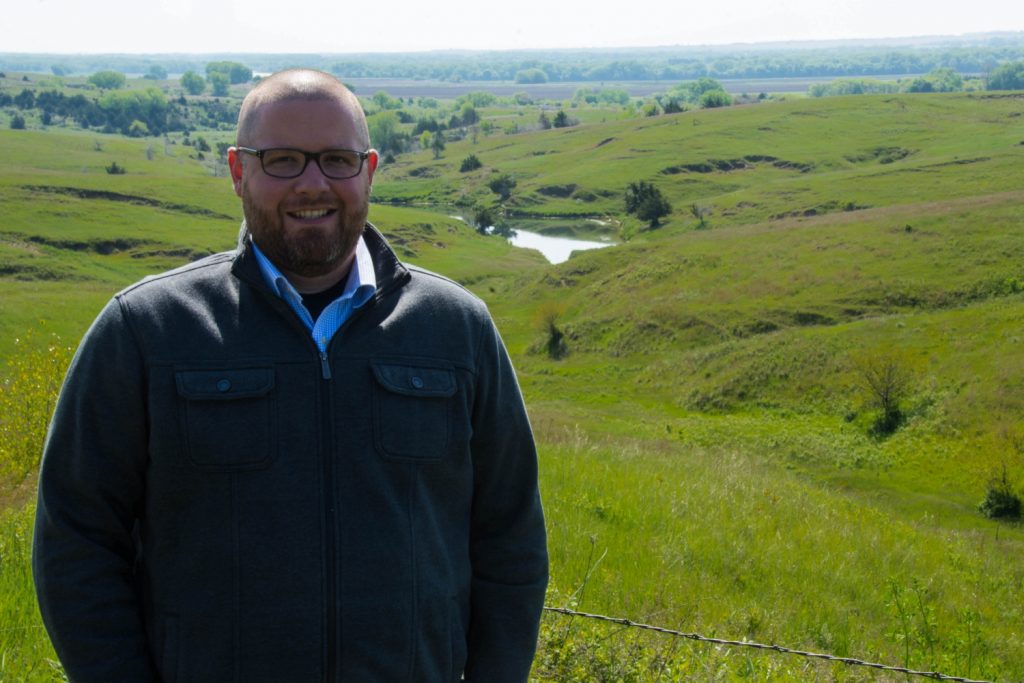 An Eagle Scout in St. Paul, Nebraska's BSA Troop 121, Casey Ryan began developing his leadership talents early in life. Son of co-owner Loretta McDowell, Casey grew up in St. Paul, was active in school and community activities as a youth, so migrating back after nearly 13 years away, seemed to be a natural event.
Casey and his wife Paula (also from a small town in rural Iowa) have a young family. Both with successful careers in large Midwest cities, yet, a yearning for the unique small town atmosphere for their young family kept tugging on their hearts.
Casey's nearly thirteen (13) years of experience in both sales and management for major cell phone companies, brought a unique skill set to Miletta Vista that helps in the management of employees and offers a unique perspective on the growth of Miletta Vista's product lines. Casey took over Miletta Vista's wholesale accounts in 2013 and has helped grow the company to be one of Nebraska's larger wineries. Casey continues learning the craft of winemaking and vineyard management and plays a key role in the day-to-day workings.
The thought of continuing to grow the Miletta Vista Winery traditions is exciting to both Casey and Paula. Thus, the passion for creating great Nebraska wines, a love of our outdoor setting and continuing the romance and traditions that the wine industry brings is, an exciting part of what pulled Casey and Paula Ryan into Miletta Vista's present and future.