LaCrosse
The once abundant LaCrosse grape is getting a little harder to come by in Nebraska. We were able to source a small amount of this grape to create a wonderful new dry wine.
This LaCrosse has a robust nose of citrus with zesty white grape fruit tones that is light and refreshing. We recommend drinking this wine with a Riesling glass and serving chilled.
Comparable to a Pinot Grigio or Sauvignon Blanc.

Purchase this wine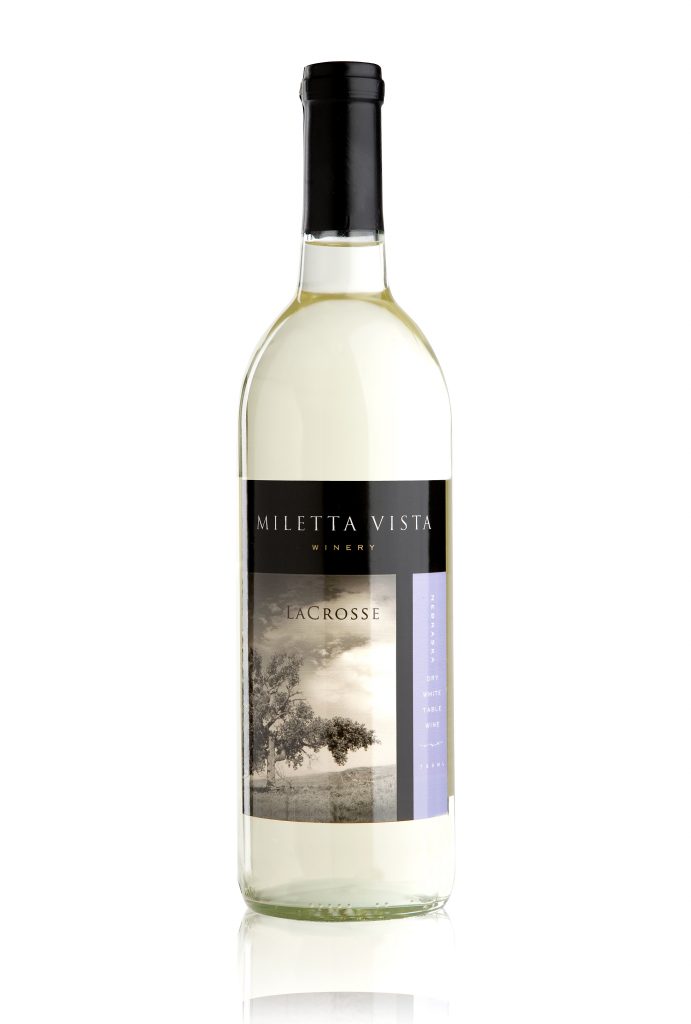 ---
Other Dry Wines
Bourbon Barrel Aged Petite Pearl
$26
Itasca
sold out
LaCrosse
$18
Loup River Red
sold out
Petite Pearl
sold out
Seyval
$18
Solace
$18
St. Croix
$23