Award Winning – Executive Chef Michael South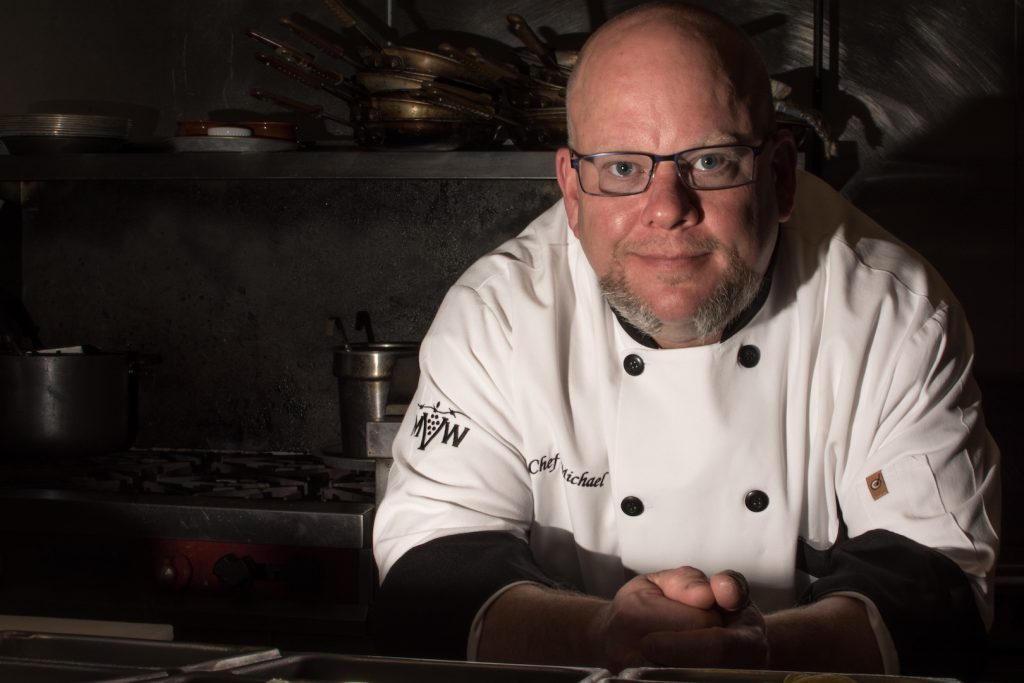 Executive Chef Michael has a 30 year background in the culinary world from his time spent across the country.  Most recently Chef Michael was the Executive Catering Chef for Sam Houston State University.   The university annually held many upscale dinners and events where he created exciting and flavorful dishes.
Chef Michael has won several awards in the culinary world highlighted by a Gold Medal at the Southwest Region, ACE, Iron Chef Style Competition, and a Silver Medal at the Orlando ACE/ACF National Professional Competition.
With a majority of his time spent in the southern part of the United States Chef Michael has a love for cooking Creole/Cajun and Italian foods.   With time spent at Sam Houston State University, Carlton Wood Country Club, Crabydaddy's Seafood Market & Steakhouse, Universal Studios, and Sheraton Studio City Hotel he has perfected his style of cooking.
When talking about food with Chef Micheal you will see the passion he has for creating exciting dishes.  Whether it is revitalizing classic dishes in new ways or creating something new, he always looks for the freshest ingredients.  Chef Michael likes to incorporate as many herbs, vegetables,and products that are grown at the winery and from area farmers as possible.  When looking over Chef's menus you will see dishes you may be familiar with, and there are sure to be dishes you have never had before.  Let us assure you that anything you choose will pair extremely well with the wines that we make, and will amaze your palette.